Catalogue subscription.
Unfortunately it is impossible to send a hardcopy of our auction catalogue to all addresses in our file. There are more than 24,500 of them. We have to limit the issues to regular customers, vendors and subscribers.
8 of our auction catalogues prior to 2002.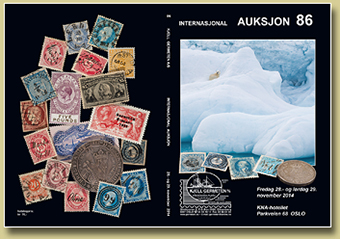 Our auction catalogue # 86, November 2014.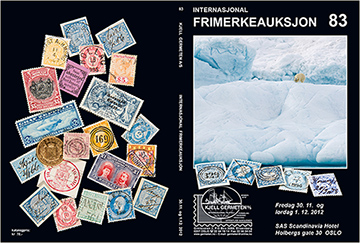 Our auction catalogue # 83, December 2012.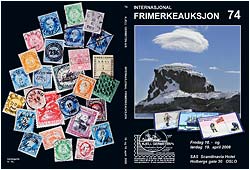 The catalogue # 74 for the auction held in Oslo April 18.- and 19. 2008. The motive on the front page is from Elephant Island in the Antarctic, where the famous Shackleton expedition had its narrow escape in 1916.


For customers who are not regular buyers, we have a subscription arrangement. By paying USD 60, Euro 50, SEK 300 or DKK 250, you will receive the next 3 catalogues and lists of prices realised.

How to pay the subscription fee?
We are subsidising this as printing and postage cost
us a lot more.