Our last International Auction took place on April 15. and April 16. 2011 in Oslo.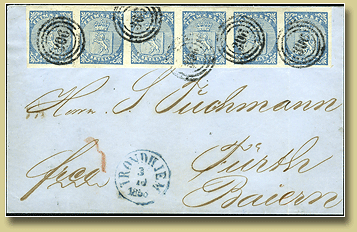 Norway # 1 in a horizontal strip of 6 on wrapper to Germany 1856. The right hand side copy being the "Double foot variety".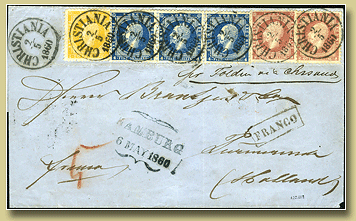 30 skilling postage rate to Holland in 1860.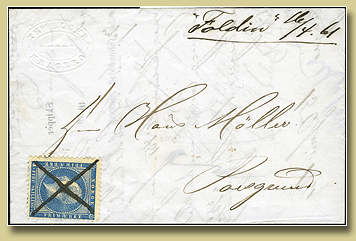 Steamship manuscript "Foldin".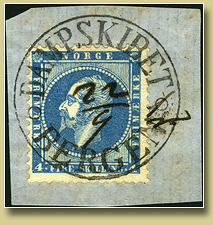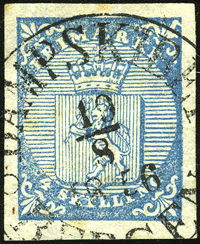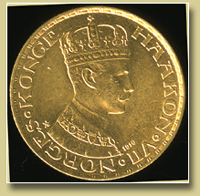 The auction offered an important section coins & banknotes.
Are you thinking of selling?
- We invite you to sell your collections and single items in of the strongest markets in the world!
Last update: April 16. 2011. Kjell Germeten A/S.