Coins and banknotes in our international auctions in Oslo.

This page is no longer updated.
Please go to the Norwegian version with some sections in English.

1 ruble Russia 1741 Ivan (1740-1741). 1/1+.
Sold in our auction May 1.th 2015
Starting at NOK 50,000. Realised NOK 72,000.

Lot # 1218/87: 20 dollar 1908. 1+.
Starting at NOK 6,000. Realised NOK 8,500.


A range of Russian rubles were offered at the auction.


2/3 speciedaler 1796. 1+.





A range of
20 $ gold coins were offered at our auction
# 84. Prices realised varied from NOK 6,500. to 7,800.
Please inspect the list of prices realised.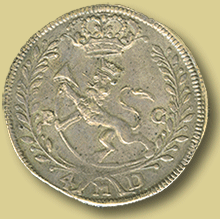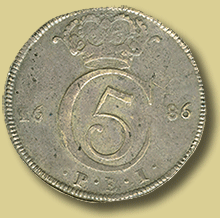 Lot 1193/
84 sold on December 6. 2013, auction # 84:
4 mark 1686 (N.M. 81). 1+ Realised NOK 135,000.

This page is not going to be updated. Please visit this page instead!

We are not updating this page no more. It is too time consuming handling an English version along with the Norwegian one.
On the other side, we will feature some paragraphs i English in the Norwegian version to meet the demand.