Kjell Germeten A/S
Reg # 929 268 032.

Postal address:
Postboks 3088, Elisenberg, 0207 OSLO.
Visiting address:
Gimleveien 2, OSLO.
Phone #: + 47 22 44 19 14
Fax: # + 47 22 56 04 04
Account # 16004959144
DNB Bank ASA,
Stranden 21, Aker Brygge
N-0021 OSLO
IBAN: NO41 1600 4959 144
BIC Address: DNBANOKK

US customers: Ask your bank to make a Money order / wire transfer swift to:
BIC Address: DNBANOKK Account # 16004959144
DNB Bank ASA Stranden 21,
Aker Brygge N-0021 OSLO
Click here to see some frequently asked questions concerning payment from customers living abroad!

Click here to get an impression of exhange rates.
The column "Kjøper Sedler" indicates the rates Forex Bank is giving when exhanging banknotes into Norwegian Kroner.
We are here: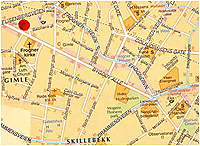 Visit our page featuring images and information in order to find us easily.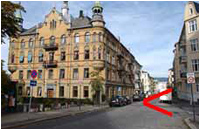 About our Internet pages.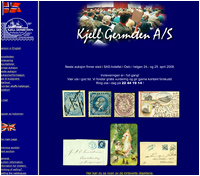 Our Internet site is
established and maintained
by Kjell Germeten.
Our first home page was published on the Internet on October 17. 1995.
It was one of the first commercial stamp related
web pages overall, and it was the first to be published in Scandinavia.
We received congratulations by e-mail from stamp collectors related to US universities the first year.

In July 2009 we published a new version of our Internet pages with renewed layout and revised content.

Please don't expect all pages to be á jour instantly.
Keeping all pages up to date is quite a task, and in busy times this could take some time.
We will work hard, however,
to keep our site ship shape most of the time, and
we will appreciate
tips and comments!